About the Project
We all want our children to be successful, intelligent, and emotional, and we are proactive in developing these skills. The way to success in our modern society is the ability to expand horizons, think positively, and approach problems creatively.
Brushlet provides tools which help children develop creativity and imagination, and helps them fulfill their artistic potential.
Our programs are devoted to developing creativity, imagination, and associative thinking. They are a result of serious scientific and pedagogical studies, part of a certified educational method of "Computer graphics and animation for children", which is integrated in the educational process of some Russian and German schools.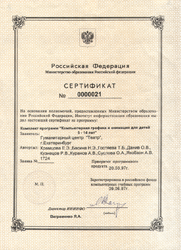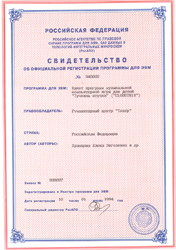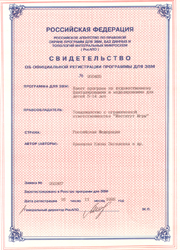 Currently, the team is working to adapt this program to the latest technology to make it available for a wide audience. The first such project available on the Internet is a drawing program, Brushlet (or "Brushechka" in Russian). This project has won the support and high praise of numerous foundations and educational centers.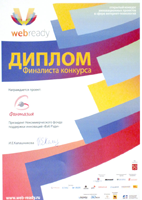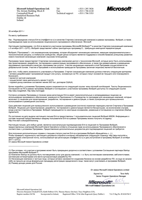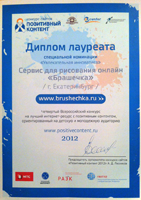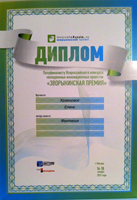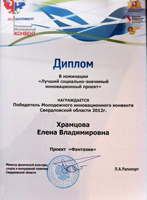 Contacts
ИП Храмцова Елена Владимировна
ИНН 666002266019
ОГРНИП 315665800073304
Св-во о регистрации 66 №007885826 от 12.11.2015
СИБИРСКИЙ ФИЛИАЛ АО КБ "МОДУЛЬБАНК"
БИК 045004864
к/с 30101810350040000864
р/с 40802810922010000001
Address:
Russia, 620075, Ekaterinburg sity, Bajova st., 122-12.
e-mail: info@brushechka.ru
Our Team
We are a team of teachers, psychologists, and IT specialists who have been creating computer programs for children for four years.

 
Elena Khramtsova
 
Project manager. Web administrator. Editor. Communications.

 
Aleksandr Khramtsov
 
Development. Web design. Basic programming. Screen design.

 
Elena Rauch
 
Development. Educational media.

 
Olga Suslova
 
Development. Design, sets for painting. Art Education.

 
Anna Kasanova
 
Design. Art sets for painting.